Biomechanics Interest Group (BIG)
WELCOME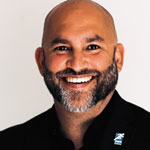 As Chair of the Organising Committee I am delighted to welcome you to the British Association of Sport and Exercise Sciences (BASES) Biomechanics Interest Group (BIG) 2021 Meeting, to be held (virtually) here at Solent University Southampton on Friday 9 April.
The event, in association with the National Biomechanics Day (NBD) initiative, will be a celebration of all things biomechanics, "the breakthrough science of the 21st century". There will be dedicated sessions on both clinical and sports biomechanics to reflect the environments that biomechanists operate in. There will also be links made to associated disciplines of Sports Engineering, Strength and Conditioning, Sports Medicine and Rehabilitation.
Further details regarding registration, and the platform used for the event will be conveyed in due course. Please do look through the conference website for details on our programme and the experts who will be speaking at the event.
Further details at https://www.solent.ac.uk/solent-sport/bases-big-2021-meeting

Assoc. Professor Adam Hawkey FBASES
BASES BIG2021 Chair
If you have any questions about the event, please email basesbig2021@solent.ac.uk.
Follow us on Twitter for regular announcements and updates: @basesbig2021
For more details about BASES activities (including biomechanics), please also consider following these accounts: @BASESBIG and @basesuk.
KEYNOTE SPEAKERS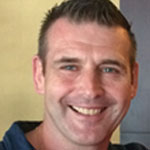 Dr Philip Graham-Smith
Head of Biomechanics and Innovation, Aspire Academy
Dr Philip Graham-Smith has a long and established career as a biomechanist working in academia, professional sport and private industry. He is currently Head of Biomechanics and Innovation at Aspire Academy in Qatar and was formerly Head of Department and Associate Head of School for Business and Engagement at the University of Salford. He is a Fellow of BASES, a BOA registered Performance Analyst and a Certified Strength and Conditioning Specialist. Phil provided biomechanical support to UK Athletics jumps squads for over 21 years prior to arriving in Qatar. He was consultant Head of Biomechanics to the English Institute of Sport in the four years, leading to London 2012, and was a consultant to the footwear company FitFlops. He is also the co-founder of the ForceDecks system, which is embedded in over 500 high performances sport teams worldwide and has brought biomechanics to life in a very practical way.